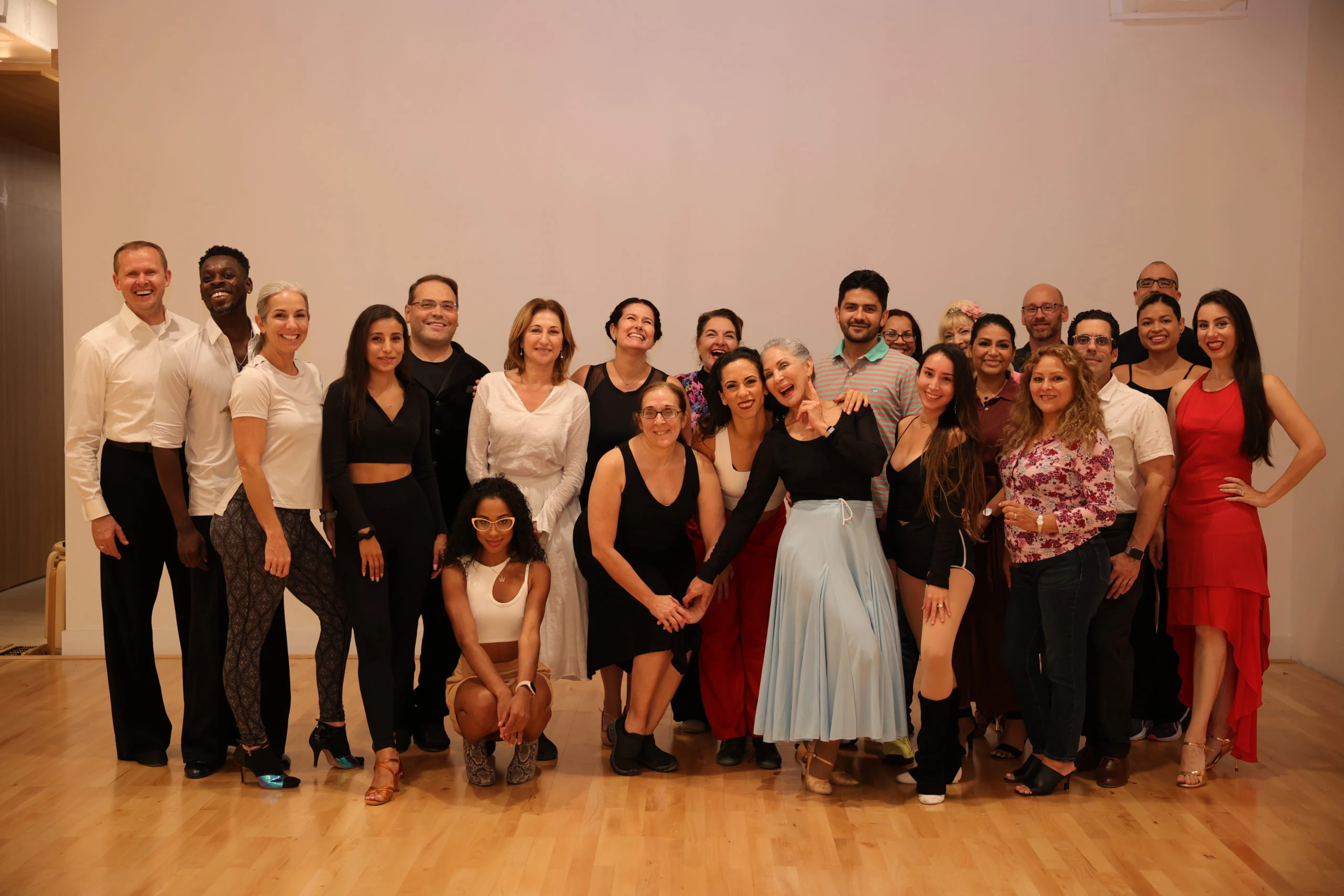 About this Studio
DanceArts Miami is a multi-purpose studio created to inspire people of all ages and demographics to move and create. With a lifetime of experience and background in performing arts, the founders of DanceArts Miami know what is needed to satisfy the creative soul and strive to provide individuals a convenient home in South Florida to explore their creativity in a healthy and fun alternative way to the thriving nightlife Miami is known for.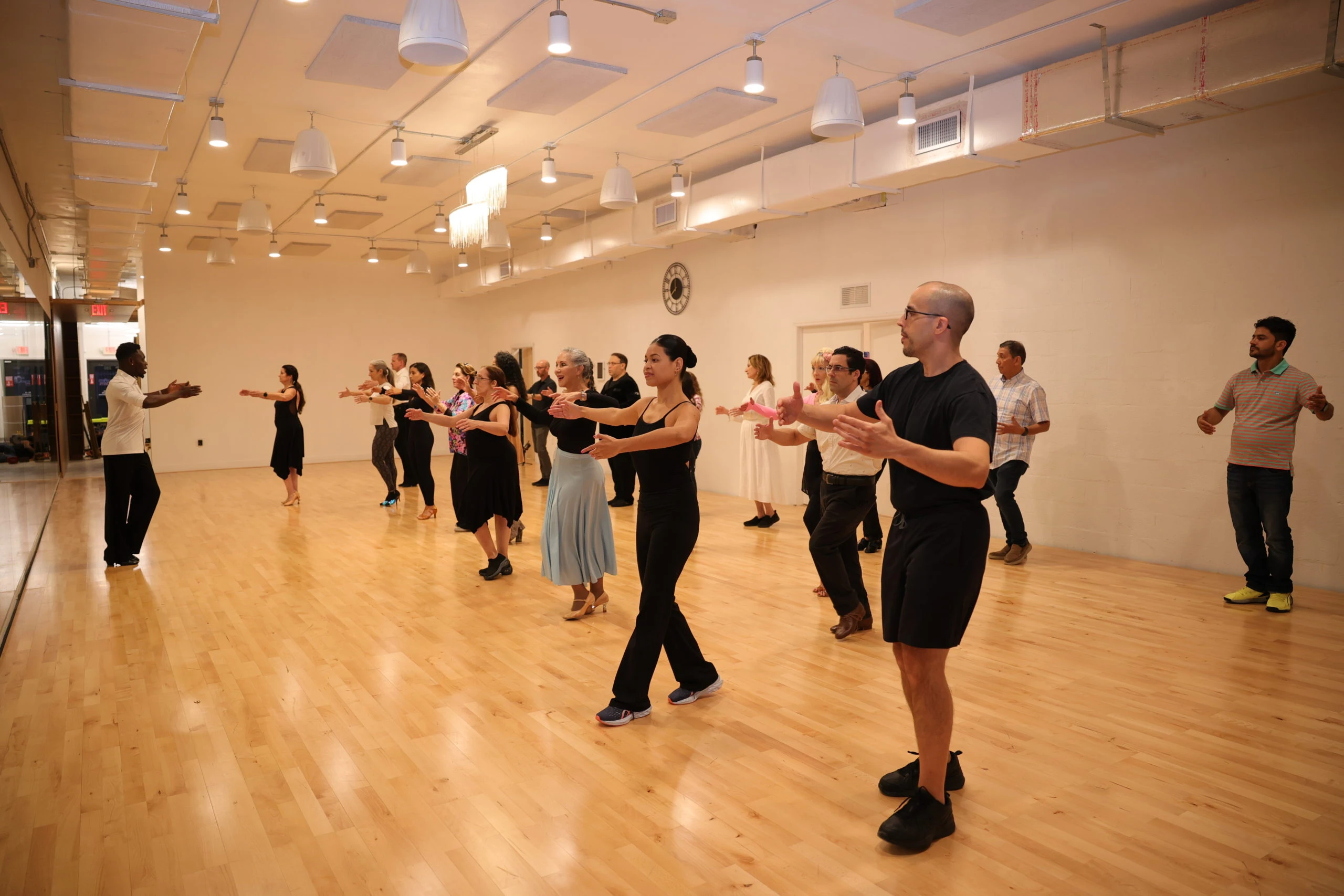 Esther Francés
Is a professional ballroom and latin dance competitor, instructor and choreographer who, after splitting her time between New York City and Miami, relocated to South Florida to open her dance studio. Esther was born in Houston, Texas and grew up in Florida and Alabama where she trained in classical ballet and piano for over 20 years. Esther completed her Bachelor of Music at the University of Miami in Music Business and Entertainment Industries with a major in classical piano and also received a minor in marketing and dance. She switched to ballroom dancing when she was 16 years old and has won numerous awards over the years. She has also been teaching dance and fitness for over 19 years, with a unique and exciting teaching style stemming from her deep knowledge of music. Her current accolades include winning the 2019 American Smooth title at Ballroom Raymi in Peru, 2018 American Rhythm title in Venice Italy, being a semifinalist in the American Rhythm styles in the prestigious Blackpool competition in 2017, and she also won the top instructor award for the Arthur Murray company internationally in 2018. She is currently a competitor in the American Ballroom Smooth style with her partner Dmitry Krasnyanskiy.
Esther's passion in life is dancing and teaching how to dance, believing that music and dance provide mental and physical well- being like no other form of art or exercise. For this reason, she is involved with several charitable causes including working with people who have Alzheimer's (she created a dance syllabus while working for Arthur Murray in New York that was adopted by the Alzheimer's Association to be promoted nationally), Camp Clio (she helped organize dance themed fund raising events for adopted children) and Fundacion Ars Vitalis (she provided virtual dance lessons to children in Spain aged 7-17). Her involvement in the Nomi Network started 10 years ago when she first moved to New York and she has served on the Young Professionals Board for the past 4 years along with performing at their events and galas.
Dmitry Krasnyanskiy
Was born in Moscow, Russia and started his training in ballroom dancing at the Aleko Dance training center at 7 years old. He immediately started competing and by the time he was 17 he had successfully competed in over 100 national and international competitions representing his hometown of Moscow.
As an Amateur, Dmitry competed at the Russian championships in 1994 and 1995 as a finalist. He also represented Russia at the 1994 world championships. In 1995 he became the face of the German Open Championship in Mannheim for five consecutive years. Throughout the subsequent years, Dmitry was the winner and finalist in numerous competitions and championships all over the world. In 2003 he won the International Dance Union World Championship in Le Mans, France and in 2004 he became the Vice World Champion at the International Dance Union Championships in Hong Kong.
Since being in the United States he won the Fred Astaire top teacher award twice in 2006 and he won the "People's Choice" award at the Dancing with the Stars charity fundraiser in Stamford CT in 2007. Since then he has won numerous Pro-Am awards with his students at high ranking competitions such as Ohio Star Ball, Manhattan Dancesport and Yankee Classic. Currently Dmitry resides in Miami and is a finalist internationally in the American Ballroom Smooth style with his partner Esther Francés.
Joanna Meller 
is a Professional Latin Ballroom Dancer trained in all International and American styles. She was born in Poznan, Poland and now resides in Hoboken, NJ. Her dance career began at the age of 9, when she began taking dance lessons for fun and it turned into her biggest passion. Joanna initially came to the United States by invitation to compete with her former dance partner. While competing in the United States, Joanna was offered a teaching position with a franchised dance studio. That allowed Joanna to teach and share her dancing passion with her students. During her time with a franchised dance studio, Joanna trained and competed with students and became a top instructor at the New York Dance Festival. In pursuit of her dancing goals, Joanna left the franchised dance studio to compete professionally at top US competitions including Manhattan Dance Championship, Empire Dance Championship, Embassy Ball and the United States Dance Championship. Joanna and her previous partner finished first at the Manhattan Dance Championship and placed as finalists in the Rising Star American Rhythm category across the country. Since then Joanna has represented the United States at the biggest dance competitions in England competing in the International Latin category. While not training and competing, Joanna teaches a select group of students in the New York City area who are interested in improving their ballroom dancing skills.
 In March 2022, Joanna started MJ DanceFit to serve the New York City area with ballroom dance and fitness services, specializing in professional-amateur dance competitions.
Resident Dance Artist & Coach
Rufus Dustin
Rufus Dustin, a World Dance Council (WDC) professional, provides coaching and choreography for some of the best Professional and Amateur competitive dancers in the world. He routinely acts as an adjudicator at some of the most prestigious dance competitions around the globe.
Rufus has been certified as an adjudicator by the National Dance Council of America (NDCA), the World Dance Council (WDC), and Fred Astaire Dance Studios Inc. in International Style Standard, International Style Latin, American Smooth, American Rhythm, and Theater Arts.
As a Professional dancer, Rufus competed nationally and internationally, attaining titles in International Latin, American Rhythm and Theater Arts. He has performed all over the world, including special presentations at the Blackpool Dance Festival.
Among his most important achievements we must mention:
2-time World Exhibition/Cabaret Champion
2-time United States National Professional American Style Champion (Rhythm and Smooth) (1974 – 1975)
North American Latin Champion
North American 10-Dance Champion
United States Champion
Blackpool Dance Festival Champion
Multi-time Lecturer at the World Ballroom Dancing Congress in Blackpool, England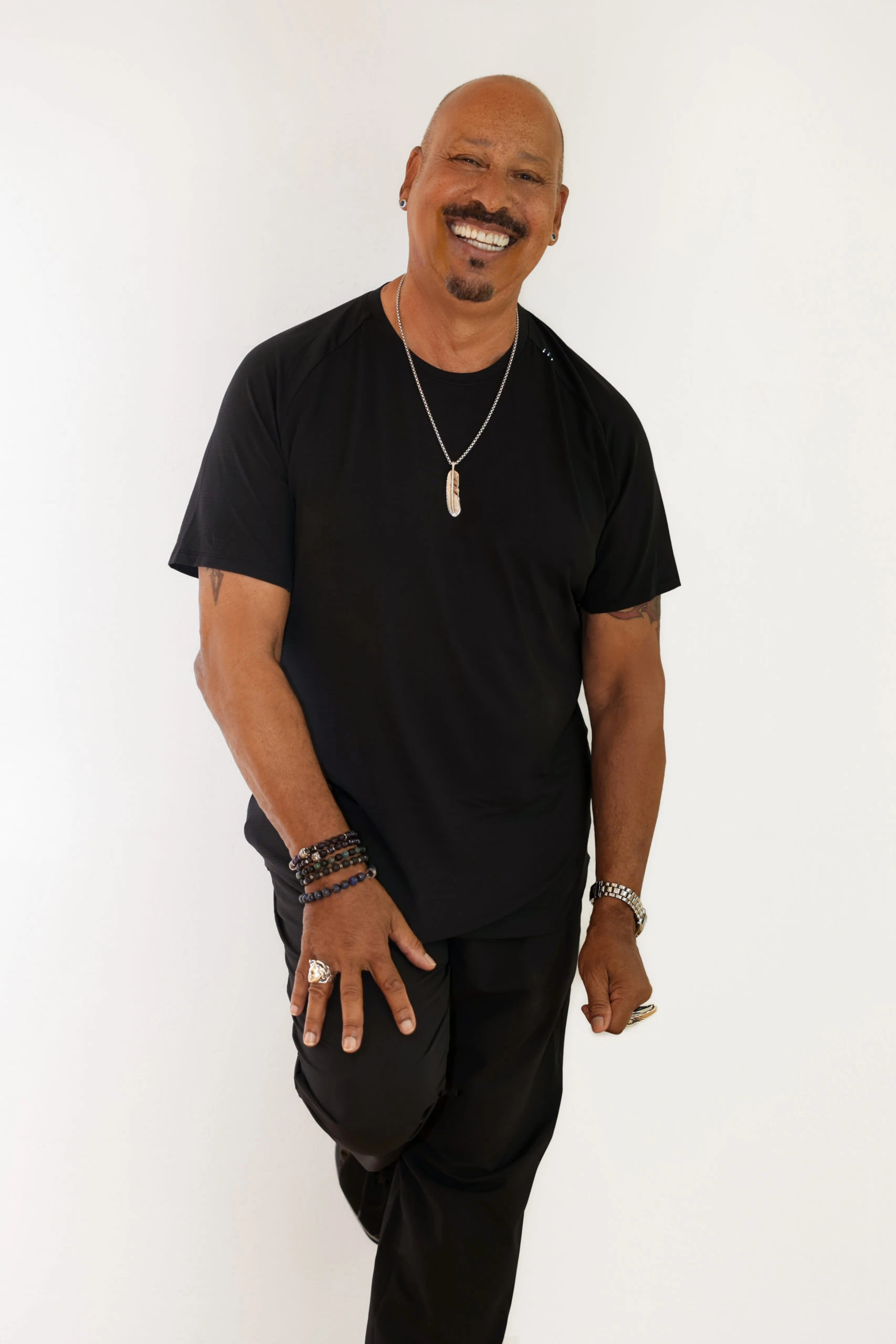 NAPOLEON HUGUES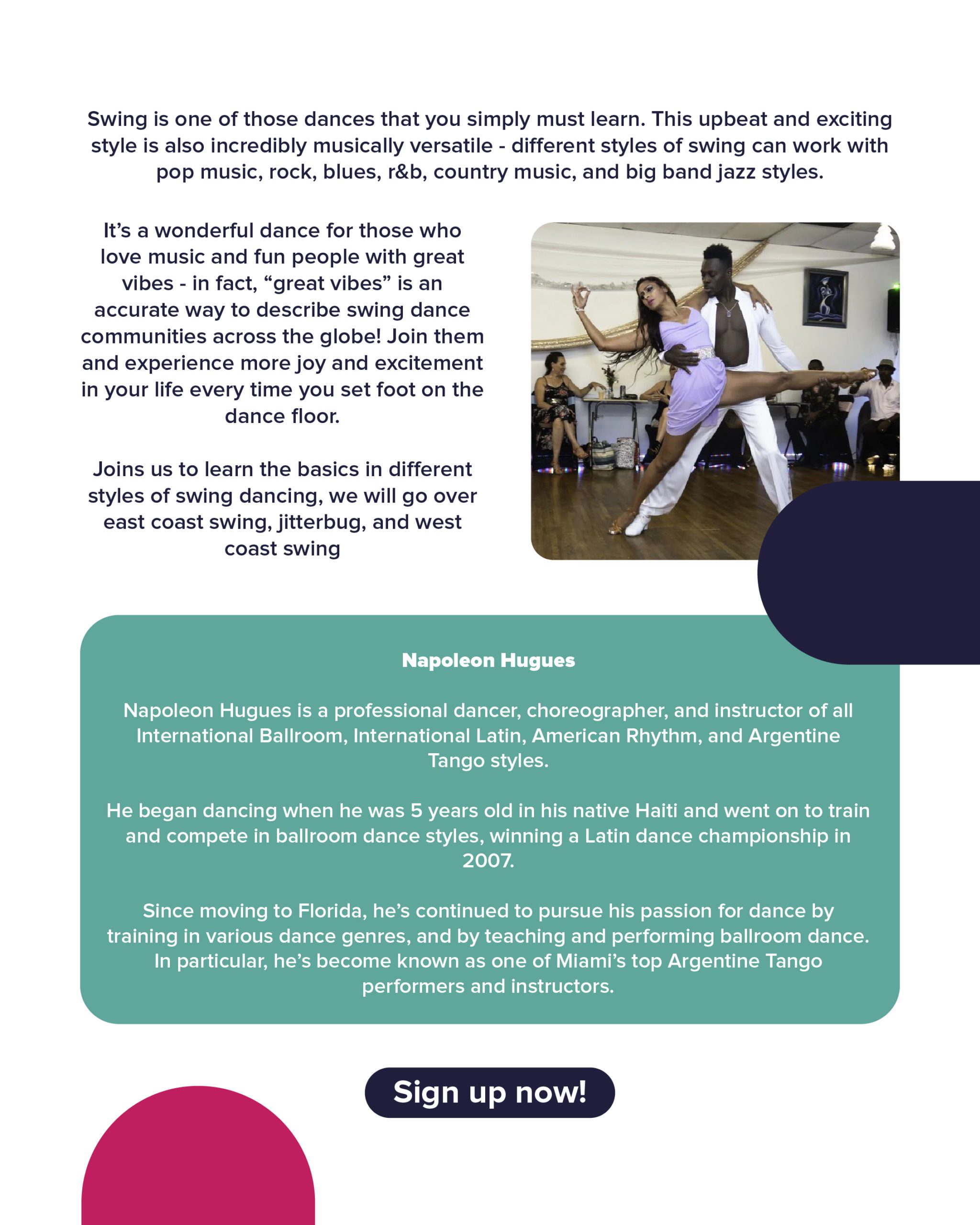 YANNIS BRUNET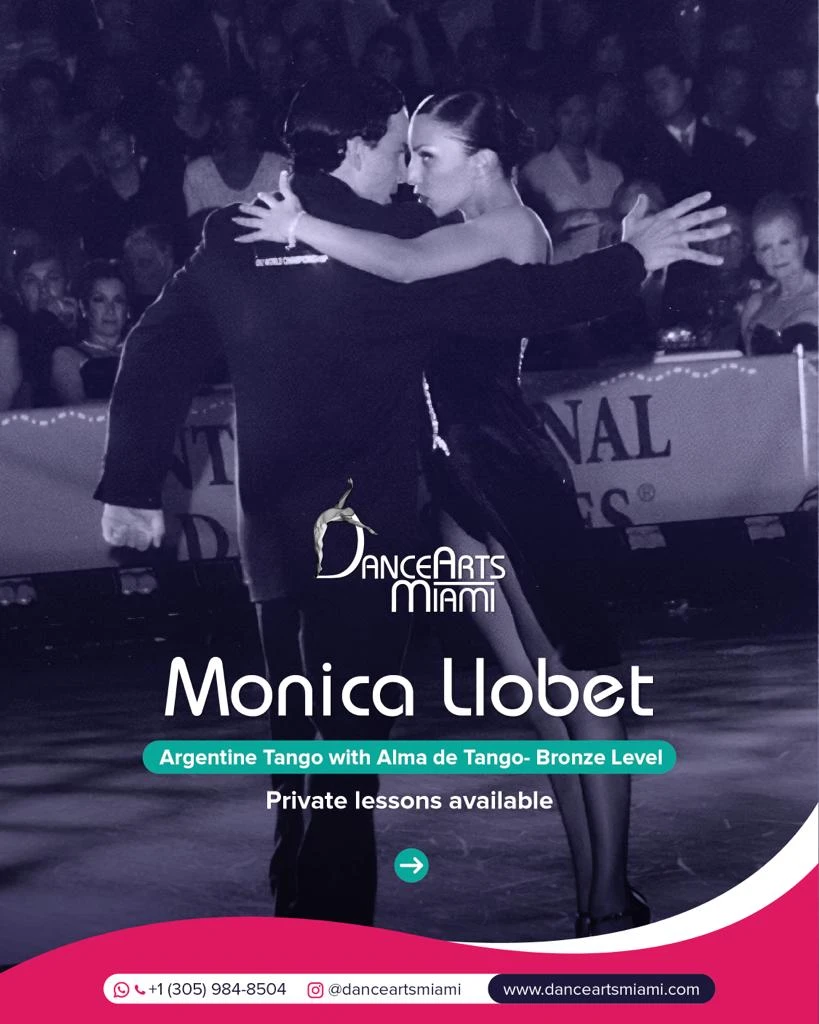 MONICA LLOBET
THEO AZAEL
SARA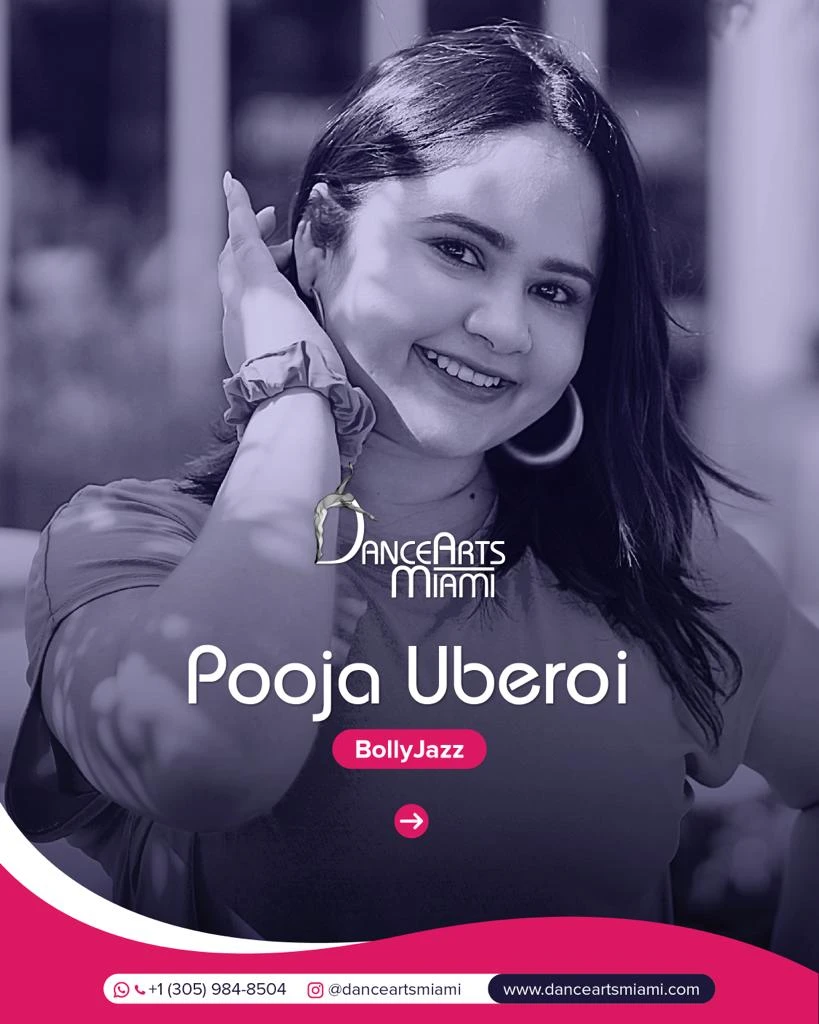 POOJA UBEROI
MESTRE CUECA
MAYUMI KATO
CARLOS SAOCO
DIMITRY KRASNYANSKIY
Dance Arts Miami will be a complete home for dancers of any level in every style to get all the services they need – dance classes, hourly space rental and beyond!
Try salsa, samba, waltz, swing  bachata, yoga, ballet, modern, GYROTONIC®, dance fitness, stretch sessions, and more!
GYROTONIC®, GYROTONIC® & Logo and GYROKINESIS® are registered trademarks of Gyrotonic Sales Corp and are used with their permission.